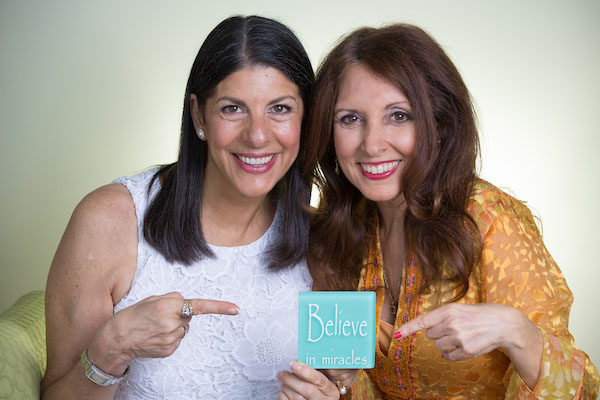 The Story
Of How
Your Year
Of Miracles
Was Born…
The Story Of How
Your Year Of Miracles
Was Born…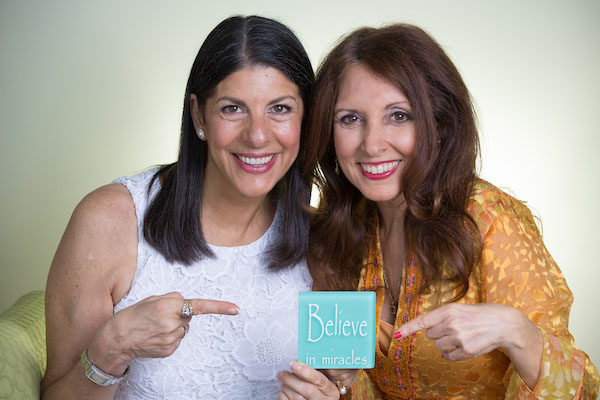 The Story
Of How
Your Year
Of Miracles
Was Born…
One glorious morning just a few short years ago, we woke up in a beautiful resort in Costa Rica.
Our day overflowed with miracles. We were there at a meeting of the Transformational Leadership Council, a group of 125 of the top transformational leaders in the world founded by Jack Canfield—a group that we're honored to be a part of.
As we ate our breakfast sitting on the veranda overlooking the crystal blue ocean, attended our meetings filled with profound wisdom, joyous laughter, and deep connection with our fellow Leadership Council members, and ended the day with a glorious sunset dinner cruise, we looked at each other and said, "It doesn't get much better than this."
And we go to these meetings two times every year at magical and exotic locations around the world…
Yes, our lives are miraculous—but they weren't always this way.
Not by a long shot.
In fact, if you had told us that we would be together in the most beautiful places in the world
surrounded by people who are loving and open-hearted and actual living legends, and having
our wildest dreams come true, we would have said you were crazy.
And to us, the most exciting part of our lives is not just strolling on a white sand beach,
it's that we get to share our secrets with you…
THIS IS WHY WE CREATED YOUR YEAR OF MIRACLES
Since the 1980's we have each traveled around the world teaching people the secrets to living happy and successful lives. We've taught hundreds of thousands of people around the world and nearly all of them struggled with…
Feeling like their breakthrough was hanging just out of reach
Being run by unconscious behavior that was keeping miracles away
Suffering from self-criticism and lacking self-love
Craving deeper, more meaningful relationships
Emotional or mental roadblocks keeping them "stuck"
One day in 2013 I (Marci) realized that not only did I know how to help people create happiness and success but I also knew the formula for creating miracles—and this was what I really wanted to share with the world.
I wondered, "Who else do I know who lives a truly miraculous life who would be as excited about sharing her secrets as I am?"
That day I called my very first mentor who gave me the knowledge and tools that launched my career over 30 years ago. That mentor was Debra—and that day Your Year of Miracles was born.
The day Marci called me (Debra) I was beyond thrilled to hear her idea of teaching others how to create miraculous lives. Joining together with Marci after so many years has been a miracle all its own! And the results in the lives of our Miracles community members has been even beyond what either of us ever imagined possible…
BY FOLLOWING OUR FORMULA, THOUSANDS OF PEOPLE HAVE CREATED MIRACLES IN EVERY AREA OF THEIR LIVES: HEALTH, RELATIONSHIPS, MONEY, BUSINESS AND MORE.
Their joy, success and passion for life have increased exponentially.​
​It is truly awe-inspiring to see what miraculous lives our participants have created for themselves.
​The Your Year Of Miracles program is the most deeply fulfilling thing we have ever done.
​If you have people in your life telling you that miracles aren't possible, stop listening to them.
​We know that miracles are possible because not only have we created our own miraculous lives, we've seen the results in our over 6,000 Your Year of Miracles graduates.
​Let us show YOU how to create miracles in your life, too.
​​Although we only open enrollment for Your Year of Miracles once per year, you can get started right away with living what we call the "5 Foundations for Living in the Miracle Zone". 
​​Explore our articles here or browse through our videos here.
START LIVING IN THE MIRACLE ZONE TODAY!