Already a member? Click here to login.
Are you ready for a HUGE Breakthrough in Your Happiness, Abundance and Success?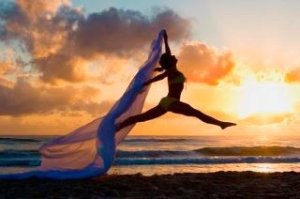 Imagine living an inspired life, feeling happy,
confident, purposeful and in the flow…
Imagine having radiant health and the
vibrant energy to fully enjoy life…
Imagine creating abundance doing the
work you truly love…
Imagine every day of your year filled with
joy, ease and miracles…
Well, you don't have to imagine anymore…
We can show you how to make this a reality, starting now.
Beginning the first week of January we're offering a group mentoring program to show you exactly how to create the success and happiness that's beyond what you think is possible…
You don't have to figure out the "how" on your own.
We have shown hundreds of thousands of women just like you in more than 150 countries around the world how to live their dreams and during this program we'll be pulling out all the stops so that you can live yours—and experience miracles in 2015.
We will also be revealing what we've used to create miracles in our own lives 
-- some of which we've only shared with our private clients 
and our Your Year of Miracles 2014 Community --
and some of which we've never shared before.
We're absolutely committed to you living
a life where every day is a miracle...
...not "someday" but TODAY!
A Personal Message From Marci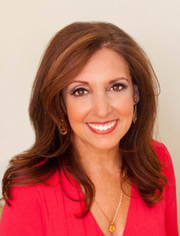 For the first time in May of 2013, I announced a program where I was going to take just 8 women under my wing and mentor them.  I'd decided it was time to share my secrets – the knowledge and tools I'd used that allowed me to create a truly miraculous life.  
The response was overwhelming with well over 1100 women applying…but I could only take eight.  The program was so successful with miracle after miracle unfolding for these eight women that I realized I had to share these secrets with you – and with every woman who wants a miraculous life.
I have found a way to do it for a tiny fraction of the cost of that original program.
In this program you'll receive valuable monthly trainings, coaching, and mentoring with me along with extra sessions each month with guest mentors - some of whom never do personal training calls like these!
I'm thrilled to be offering this program with my very first mentor, Debra Poneman, whose seminar gave me the knowledge and tools that launched my career almost 30 years ago!

…for less than $50/month!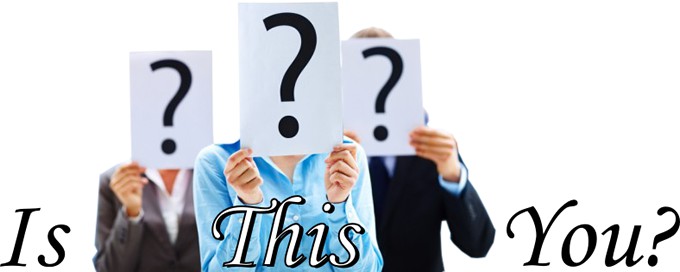 You've experienced some degree of success and happiness in your life, but you feel like there's still a void inside... something missing...

You've tried lots of things – affirmations, visualizations, gratitude- and yet you're not fully realizing your dreams...

You often feel tired and overwhelmed-- you want more energy and better health but you just don't know how to get your mojo back...

You long for deep and fulfilling relationships but they aren't showing up- you understand that they begin with self-love but that's something that seems to elude you...

You feel anxious that time is ticking by and you haven't accomplished or contributed to the planet in the substantial way you'd like to...

You're frustrated that you're working so hard and not getting the results or making the money you want...

You know there's more to life than what you're experiencing –
and you want it now...
If this is you, it's the perfect time to take a quantum leap...
and in this program you will get all the tools you need to create real miracles -
money miracles, relationship miracles, health miracles,
career miracles, happiness miracles and more...
...just ask our Your Year of Miracles 2014 family!

…for less than $50/month!
Why a Year Long Mentoring Program

We've all had struggles in our lives…in our relationships, our careers, our health…and the one thing that's made the biggest difference for the two of us is having amazing mentors – people who have "been there" -- who took us by the hand and lead us through the rocky terrain of life.
We're excited to be that for you.
I, Marci, know that I would never have enjoyed the level of success I am now living or even be in this business without the guidance I received from Debra over 30 years ago and my subsequent mentors including Jack Canfield.

Who better to help you accelerate your journey, than myself, along with Debra - experienced mentors who have traveled the road before you and know the way… Two compassionate women who know what works and what doesn't… And who want to help you to live your dreams and create miracles with ease and joy – and to avoid those "self-improvement" modalities that are a waste of your precious time and will leave you right where you started.
We look forward to being with you for an entire year and sharing techniques that will catapult your success and happiness and give you an underlying sense of peace through it all.
And we know from experience that a weekend seminar cannot shift your life in a deep and lasting way.
We believe it's important to be together for at least a year so that we can support you in consistently taking the small steps that, in 12 months, will lead to big, permanent changes and a life lived with much greater ease, happiness and a never-ending stream of miracles.
And we know from our decades of experience and from what's happened in 2014 that if you implement what we teach, the miracles will begin showing up in the first week…most likely even in the first day!
We want to help you to make 2015 a year filled with miracles for you!
If you're reading this, chances are you're already thinking that you need new knowledge and additional support to find your way to the next level in your life — you just may not know exactly what that support would look like or how to find it...
One thing you know for sure is that you are no longer willing to take the slow path to living the life you were meant to live. You're tired of letting the years tick by and not yet feel like you own your life.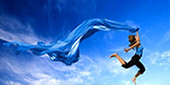 Our total commitment is to fast-track you into your most miraculous year ever
and a life you've always known was possible but has been just beyond your reach.
Marci's Story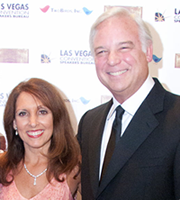 I know that I can help you create miracles in your personal and professional life because I've created a miraculous life for myself.
BUT I absolutely wouldn't be where I am today, without that one critical thing: my extraordinary mentors. My mentors showed up at the perfect times in my life…. when I was frustrated, floundering and running on empty; working hard but not getting where I wanted to go; feeling that happiness was eluding me.
As soon as they took my hand, the whole game changed and what would have taken me decades to create (if it happened at all) showed up in a shorter time than I could have even imagined.
I remember one day, a few years into my whirlwind of success, recognition and purpose, I looked back and realized: I was living a miraculous life. I had the keys. And I didn't have to wait 20 or 30 years to be given them.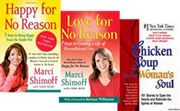 In the past 20 years, I've had the honor of being a #1 NY Times bestselling author many times over. I've written Happy for No Reason, Love for No Reason, and 6 books in Chicken Soup for the Woman's Soul series. My books have sold over 15 million copies in 33 languages around the world.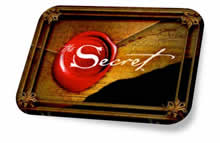 I'm also a featured teacher in the huge film and book phenomenon, The Secret. I'm regularly on national television, I've hosted my own PBS show, and I travel around the world speaking to audiences of thousands.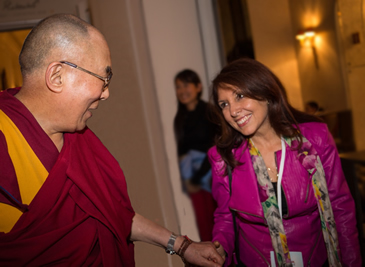 I get to meet, work with, travel, and vacation with some of the most extraordinary people on the planet.
And my passion is to help you
manifest miracles in your life.
People have been asking Debra and I for years —actually for decades - to offer a mentoring program like this but the time hasn't been right.
Now, everything has come together and we feel that we've created a program where everyone who participates will absolutely have a breakthrough.
Your Year of Miracles
Success Mentor Debra Poneman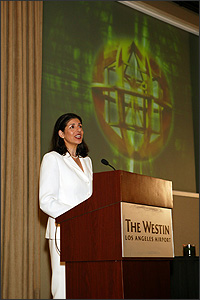 Debra is a woman who knows how to create miracles. A pioneer in the world of personal transformation, in the early 1980's while she was still in her 20's, Debra founded the company Yes to Success, Inc. offering tools and techniques to help people create lives of true and profound success. Within a few short years her seminars were being taught in major cities throughout the US and to audiences in 12 countries on 4 continents (and this was in the days before the internet). Her corporate clients included Mattel Toys, McDonnell Douglas, the Xerox Management Group and more—at a time when it was not common for women to be hired as corporate trainers.
Debra was featured in print, radio and TV from coast to coast and in 1983 she gained the unique distinction of her Yes to Success home study course being the first self-improvement product ever offered through an infomercial format.
Many of her students, most of whom started out with only a dream, went on to become mega-successful entrepreneurs, millionaires, billionaires, NY Times bestselling authors, and even household names… While some left their corporate careers realizing, by having used the tools Debra gave them, that they were not following their hearts and went on to endeavors more meaningful to them like founding non-profits or pursuing spiritual paths.
In 1988, true to her teachings, Debra followed her own passion and put her company on hold for 20 years to be a full-time mom at home.  Since returning to the world of transformational leadership she has become a best-selling author and is once again traveling the globe teaching people how to say YES! to authentic and lasting success...and how to create real miracles!
We Will Give You Everything You Need to…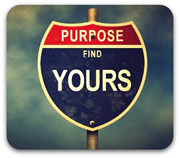 Clarify Your Purpose and live every day with joy and passion.  This is one of our strongest areas of expertise and we both agree, once you are clear on your purpose, the miracles begin to roll!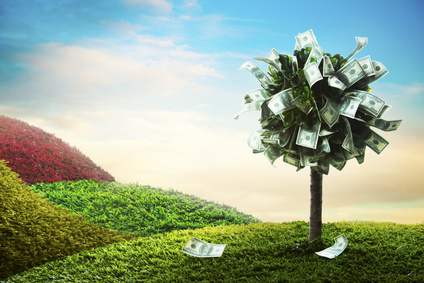 Earn dramatically more income than ever before – our students have doubled, tripled, and even quadrupled their incomes doing what they love to do.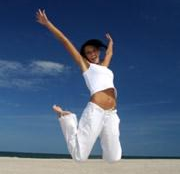 Create renewed energy and vibrant health so you live each day feeling strong, clear and alive.  We have so much to share with you that really works in this area – and we have special guest experts who are world-renowned in the field of health and fitness.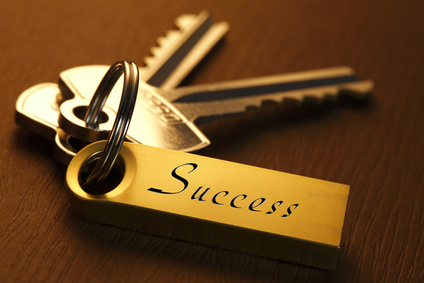 Master the keys to manifesting your grandest dreams and eliminate the habits that are holding you back no matter how tenacious they seem.  Can you do this in one year? Some of those habits will vanish in the first few weeks!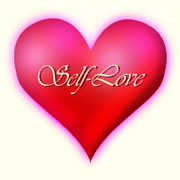 Experience more self-love than ever before -  and watch how your life changes when that self-love radiates out and attracts deeply connected and fulfilling relationships.
Live an unshakably happy and successful life – for no reason and every reason.
And Why Only Women?
Women face a unique set of challenges. We're very aware of that. We've probably experienced just about every challenge there is ourselves. We know how to guide you through them and are committed to doing just that.
And men, if you understand that some of our content will be specifically directed towards women especially during the relationship and health months, and you still want to join us, we welcome you with open arms.
Here's How We'll Help You
Create Your Miraculous Year
The first thing we will ask you to do is to pick 3 miracles that you want to manifest in your life during 2015.
And we're talking major miracles here…!
Then, in January we'll begin to guide you, coach you, stretch you, and love you into the most magnificent and miraculously happy and fulfilled year you've ever experienced.
Each month will focus on a unique theme as follows:
| | |
| --- | --- |
| | January:  Dreaming Your Miraculous Dreams |
| | February:  Falling in Love with Yourself |
| | March:  Activating Your Miraculous Success |
| | April: Opening to Your Money Miracles |
| | May:  Making Space for Your Miracles  |
| | June: Healing Your Body and Soul |
| | July:  Living Free From Overwhelm  |
| | August:  Developing Your Miraculous Intuition |
| | September:   Creating Miraculous Relationships  |
| | October:  Living as Your True Self |
| | November: Stepping Into Your Power  |
| | December:  Freeing Your Joyful Spirit |
AND, your Miracle Support Groups and on-line Year of Miracles Community will be 
structured to optimize your progress and continual support throughout the year.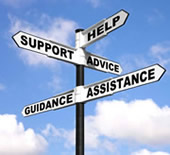 12 Master Mentoring Group Calls with Marci and Debra
These live calls will happen at the beginning of each month and focus on the theme for that month.  They'll be filled with the latest and most effective and easily implementable knowledge and tools to catapult you to the next level in that area of life. You will be given homework assignments and a Miracles Group to keep you on track so that you consistently grow in success, prosperity and happiness – and move ever closer to manifesting your chosen miracles. You will also get to ask your personal questions and get laser coaching from Marci and Debra during the last half of the calls.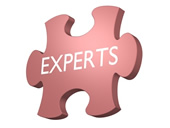 6 Guest Expert Calls
During these 6 powerful calls we will bring in guest mentors just for you...2015 guest experts include Jack Canfield, Lisa Nichols, Claire Zammit,  Dr. John Gray, Marianne Williamson and a few extra surprise guests!  We find you the best of the best mentors to share information you have not heard from them on any telesummits, instead they share their most effective techniques and their newest discoveries—personally tailored for our Miracles Community with time for Q and A!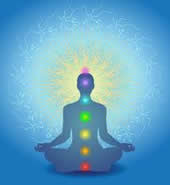 Bi-Monthly Light Workers/Energy Healers
There are many people on the planet today who have extraordinary abilities to energetically remove blocks from our lives, to facilitate our connection to the messages the universe is wanting us to hear, to communicate with angels and other light-beings and share their communications, even to clear non-supportive energies from our ancestral lineage. We have invited six of the most effective light workers we know all of whom have contributed profoundly to our lives, to now contribute profoundly to yours.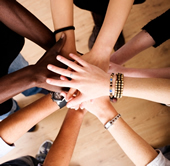 24 Miracle Group Calls
Each participant will have a Miracles Group (based on time zone and the answers in a simple questionnaire) with 5 - 7 other program participants.  We will teach you how to harness the power of your group to intention each other's miracles for faster and more glorious manifestation.
You'll be given specific guidelines to use in creating and maintaining the most effective sessions twice a month via phone or SKYPE – or if you choose to be in a group with people in your own locality, you may want to meet in face to face.  Imagine a safe, nurturing space where you can bond, share, and give and receive unconditional encouragement – and use the power of the group intention to manifest your miracles!!!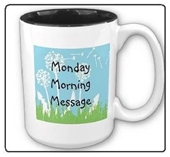 52 Monday Miracle Messages
Every Monday you will be e-mailed a recorded message from Marci or Debra containing additional knowledge, inspiration and perhaps a challenge for the week…pertaining to that month's theme.  These messages have proven to be miraculous in the lives of our participants and we're certain that you'll also receive the perfect message at the perfect time.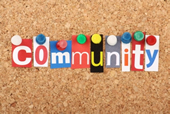 An On-line Community
Everyone is invited to be a part of our on-line Your Year of Miracles community where you can "chat" about your progress, go to give and get support, share ideas and insights...you can even share with the thousands of other participants what goods or services you offer.  Networking encouraged!!!
NOTE:  All live calls will be recorded and all participants
will have access to them for the entire year.

BE A PART OF OUR 2015 PLATINUM PROGRAM
For the first time ever, we're offering an exciting addition to Your Year of Miracles program.
If you'd like more 1-on-1 personal access to us and you love the energy of being  at live events, then the Platinum Program is for you!
Limited to the first 200 people.
Platinum

One-Year Mentoring Program with Small Group & 1-on-1 Coaching and Live Retreat

 LIMITED TO ONLY 200 PEOPLE

What You Will Receive

When you register for "Your Year of Miracles" One-Year Mentoring Program

Gold

One-Year Mentoring Program
Twelve 90-minute LIVE Master Mentoring Calls including laser coaching and Q&A with Marci and Debra – $1260 Value
Six 90-minute LIVE Guest Expert Calls including Jack Canfield & Lisa Nichols with laser coaching and Q&A– $630 Value
Six 90-minute LIVE Energy Worker/Healer Calls including Panache Desai & Sonia Choquette with group healings/clearings and open lines for individual work – $630 Value
Fifty-two Monday Miracle Messages - 4 - 6 minute audio messages sent to your in-box every 

Monday

 to jumpstart your week – $520 Value
Twenty-four Miracles Group sessions -harness the power of your small group to help manifest your Miracles - $480 Value
Online Community Site for sharing, networking and support – $200 Value
52 Week Miracles Journal Digital workbook - $100 Value
LIVE 3 1/2 Day Retreat* with Marci, Debra and Celebrity Guests - $2000 value
Four Live Laser Group Coaching Calls with Marci and Debra - $800 Value
Four Premium Sessions with Guests Experts on Money, Healing, Happiness and Love - $400 Value
One Personal 1-on-1 Mentoring Call with Debra - $500 Value
One 1-hour Small Group (8 people max) Personal Mentoring Call with Marci - $1000 value
Two 1-on-1 Coaching Sessions with YOM Miracles Coach Leila Reyes - $300 value
Certification as a Happiness and Love Ambassador including private training with Marci - $1800 value
BONUS LIVE Full-Day on-lineYes to Success Training with Debra - $597 value
Total Value
$3,820
$11,217
Your Investment
$597
$2,497
*Meals and hotel accommodations are the responsibility of the participant.  
There will be one luncheon banquet included.

If you're ready to be part of the Platinum program, don't delay as spaces will be given on first come, first served basis.

What Others Are Saying
"Of all the mentors I've had, my time with Marci has been the most profound and valuable. She's intuitive, gifted, smart, practical and generous. She's helped me earn more, impact more people, and bring more joy into my life.
I give her my highest endorsement."
Marcia Wieder, CEO, Dream University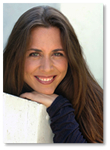 "As a mentor, Marci Shimoff is unparalleled, a rare and precious gem among mentors who will transform your life, and support you in creating a level of success you probably can't even imagine for yourself."
Claire Zammit, Co-Founder, FemininePower.com and EvolvingWisdom.com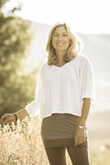 "I've never worked with someone who has as much integrity, intelligence and honest excitement for my personal growth. Marci is deeply heart-felt, and also so smart and quick, which is a brilliant combination of heart and mind. She's somebody to look up to AND to hold your hand at the same time."
Shannon McLean, Life Coach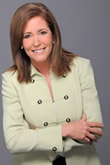 "What I love about working with Marci is her total commitment to me reaching my goals and being as big as I can be. Through Marci's support and guidance I've really stepped into things in my life I've talked about doing for years and I'm finally realizing those goals."
Ellen Rogin, CPA, CFP and Abundance Activist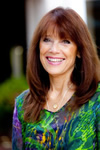 "Almost 30 years ago I first attended Debra's Yes to Success seminar. I was completely blown away by her unique vision of how every one of us can live our most cherished dreams -- and by her powerful presence and radiant spirit. I ended up attending the seminar so many more times that I lost count and each time I gained new insights and tools that completely transformed my life and lead to the formulation of The Passion Test."
Janet Attwood, NY Times Best-selling author of "The Passion Test"

"If you are truly ready for illumination, look no further than the knowledge you will gain from my good friend Debra Poneman."
Mark Victor Hansen, Co-creator of the #1 NY Times best-selling series "Chicken Soup for the Soul"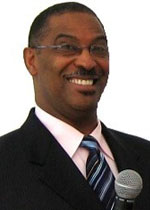 "Debra's message was so relevant, and her presence and personal connection was palpable throughout the room. She provided everyone with solid and realistic methods for structuring their lives and business ventures in alignment with their true selves, and getting the best out of their talents and potential. Her presentation was truly inspirational and yet grounded in reality. Everyone was undoubtedly touched and deeply moved.
Someone like Debra comes along once in a rare while, and my gratitude for her presence must be expressed, again and again."
Dr. Ray Blanchard, Producer & Director, Super Seminar III"
Special Bonus
Bonus expires Sunday, February 15th at midnight Pacific time
The Abundance Series
In this series you'll hear from some of the world's top prosperity experts offering you breakthrough tools for more money and more abundance in every area of life.
---
"Abundance Activation" with Rikka Zimmerman

In this powerful 3 hour audio, global consciousness leader Rikka Zimmerman shares how to transition your world into a world of true wealth & abundance – all with EASE and GRACE!

---

"Ancestral Clearing for an Abundant Life" with John Newton

In this audio, recorded during a live international Ancestral Clearing and Knowledge Call, John Newton leads us through several clearings of ancestral "burden and debris" that is blocking us from experiencing a life of abundance. He also shares deeply profound knowledge on the true nature of wealth.

---

"Escaping the Money Traps of Scarcity, Superstition and Survival Mode" with Rev. Karen Russo

Many smart, spiritually connected, talented individuals are blocked by financial worry, resentment and overwhelm.  Rev. Karen Russo, award-winning author of The Money Keys, believes these blocks are 'Money Traps' than CAN be overcome for peace, freedom and flow!

---

"The Feminine Power Keys to Authentic Success" with Claire Zammit

Claire, a transformational teacher, leader, mentor and co-creator of the global Feminine Power courses for women, shares how to make 2015 your best year ever.
---
EXTRA BONUS

Happy for No Reason Paraliminal Meditation:
This meditation with Marci Shimoff and Paul Scheele works with your inner mind to be happy from the inside out. It's encoded with Holosync audio technology which creates new neural pathways between the left and right brain hemispheres, balancing the brain, enhancing mental/emotional health, improving mental functioning and self-awareness, and healing unresolved emotional issues, to support raising your baseline of happiness.


You have the power and the birthright to create the life you want.
You deserve to have success, not at the cost of happiness,
but success that includes happiness.
It's Your Time
It's Your Year
It's Your Life
Together, let's make 2015 your most Miraculous Year ever.

Questions? Call our Miracles Team at 847.850.0822
or e-mail Info@YourYearofMiracles.com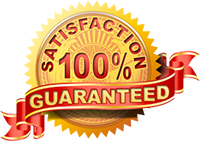 Because we're so sure that Your Year of Miracles will have a dramatic effect on your success and happiness for the rest of your life, we're offering the following guarantee:
If by the end of your first 30 days in Your Year of Miracles program, you don't think it is worth your investment, simply let us know and we will give you a prompt and courteous refund - and you keep any gifts, bonuses and downloads that you've already received.
Disclaimer: Marci Shimoff, Debra Poneman and/or Your Year of Miracles present the entire content of the program for educational purposes only. The information provided by the Hosts and/or their guests is not intended to diagnose or prescribe medical or psychological conditions nor to claim to prevent, treat, mitigate or to cure such conditions. The information contained in the program is not intended to replace a one-on-one relationship with a doctor or mental health professional.